CM's Corporation, better known for their Brave Gokin toy line has filed for bankruptcy and they are done. So we will not be seeing anymore Brave Gokin's and Grendizer was their last. Even though most of their products (in our opinion) were not that good, but they did made some other toys which were ok. Not sure if they will make a come back, but the amount of debt they owe has surpassed 5 hundred million Yen.
More news can be
checked here
. Though it's only in Japanese.
We at Tendou Toys would like to say - CM's, we will miss you and thank you for your commitment towards giving us classical Super Robot toys.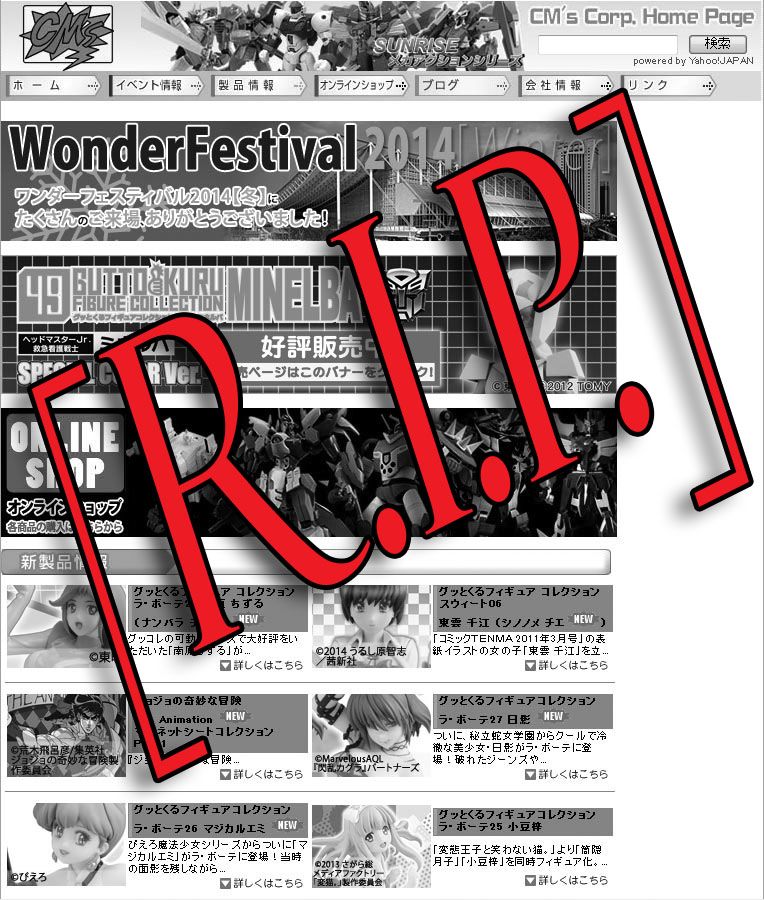 Remember guys! There will be NO MORE Brave Gokin or any CM's toys in the future!